"Kammy is an extremely talented and skilled copywriter with a keen strategic mind and a terrific writing style: clear, crisp, compelling, conversational, with strong, motivating CTAs. I highly recommend her for any kind of marketing writing project, especially ads, emails, sales funnels, and websites. She's a real pro."

Steve Slaunwhite
Best-selling author of The Everything Guide to Writing Copy
Make your money pages make more money
Are you a marketer who agrees that creating more congruence and less confusion… more fulfillment and less frustration… more assurance and less anxiety… converts better than ratcheting up sales hype?
A Sustainable Conversion Strategy is not about pushing, prodding, poking – or tricking – people into taking the action you want. It's not about making your website look and sound like a competitor so they stumble into a sale.
It is about helping you live your brand by putting the needs of your visitors first.
It's about discovering what they want, building trust, and removing roadblocks so they can get it more easily.
It's about helping them enjoy a satisfying buyer journey and making them want to stick around so you get better long-term results.
I am an experienced e-commerce conversion specialist who can help you do that in your emails, your sales funnels, and your website with Growth-Focused Conversion Copywriting & Strategy.
Growth-focused conversion copywriting & strategy combine…
• Persuasive direct-response copywriting
• User Experience (UX) design
• Conversion Rate Optimization (CRO)
…into a 3-step process.
1️⃣ Research, Discovery, & Strategy
2️⃣ Writing, Wireframing, & Editing
3️⃣ Testing & Validation
So, if you're struggling with any of these…
➡️ Your email marketing pulls in less than 40% of your revenue…
➡️ You want to get more of your cart abandonments back…
➡️ You're not getting as many repeat sales as you should…
➡️ You're getting too many browsers who don't buy…
➡️ You know your average order value could be higher, but you don't know how to make that happen…
➡️ You're getting ready to launch a new product/website and you want it to be amazing…
➡️ Your store discounts are chewing up profits, but you don't know other ways to incentivize shoppers…
➡️ Your mobile experience leaves something to be desired…
➡️ You're not sure what the problem is, you just know there is one…
And you could use help from someone who…
✔️ Has 22 years in digital marketing (since the big G was a tiny tot), helping over 150 companies sell their products/services online…
✔️ Understands the ecommerce ecosystem first-hand as a bootstrap entrepreneur…
✔️ Specializes in copy and strategy measured on Growth-Focused KPIs: Revenue, AOV, LTV, Leads, Micro-Conversions, Referrals, and Retention rather than soft targets like reach, impressions, likes, and shares…
✔️ Gets granular on brand voice with a process that you can track, measure, and improve, instead of some free-floating, woo-woo concept…
✔️ Speaks fluent "metrics" with analysts, marketers, and founders to identify and improve conversion opportunities…
✔️ likes 4-letter words like TEST…
…let's chat. 😉
✉️ Drop me a note at kammy@kammythurman.com
Who the heck am I, any way?
I'm an independent eCommerce Conversion Strategist, Copywriter, and Entrepreneur who loves pairing engaging, persuasive copy with amazing tech to help clients convert more visitors into happy customers and keep them coming back.
I discovered the fun of selling when I was 10 — and successfully pedaled window-washing to local businesses so I could buy a Barbie doll, then a Jane West doll (because she could sit a model horse properly).
I discovered my passion for writing when I was 16 — and my high school English class voted for me to write a rebuttal article to a biased report about the "certain" death of our town after the Milwaukee Railroad closed. The reporter had only interviewed Milwaukee employees, so of course, they'd say the town couldn't survive without them!
Well, I interviewed Milwaukee employees, all right, plus the mayor and other city officials, plus business owners, plus long-time residents who'd seen a lot of change over the years and I got a very different story from them. I sent the article into the county newspaper fully expecting it would never see the light of day.
But the paper did print it! And not just that paper – newspapers around the state picked it up. (BTW — not only did the town survive, but it's thriving just fine, thank you).
And that began my writing career, leading me to the University of Montana for a Creative Writing degree.
I discovered my passion for travel when I was 22 — and noticed a classified ad for travel training in the newspaper. The ad painted a glorious picture of traveling the world, exploring exotic destinations, and discovering other cultures. A week later, I was on a jet bound for The Northwest Travel Academy in Dallas, TX.
And that began a 12-year career as the highest-selling consultant in 2 travel agencies.
I discovered how to put these all together in 2000 — when I discovered The Copywriter's Handbook by Bob Bly at the local library and landed upon the perfect way to team my sales skills with my writing passion.
And that began a 22-year career (so far) as a conversion copywriter/consultant, helping eCommerce companies attract more visitors, land more sales, and grow their revenues in a consistent, sustainable manner.
Behind the scenes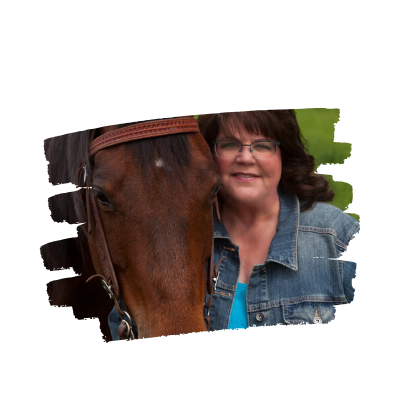 I live with my husband and 3 sons in Montana's stunning Bitterroot Valley. My oldest son is an Archeologist. My middle son is a Machinist. And my youngest just deployed overseas with the Army National Guard.
I still love to travel and get excited whenever I enter an airport (like a Thoroughbred stepping into the gate at the Kentucky Derby!). I also love sipping coffee on my back patio during crisp Montana mornings… taking off on a weekend road trip with my hubby to no particular destination… and October days popping with color at Sebasco Harbor Resort in Maine.
And I volunteer at local non-profits to assist folks who are having a tough time, financially, as well as a large rescue operation that's home to 50 horses, half a dozen donkeys, a jersey cow, a beefalo, a handful of goats, a couple of grumpy-old-men potbellied pigs, a roost of chickens, and a huge boar named Hodor.
What clients have to say about working with me
_________________________
"Thanks, Kammy. Your suggestions for the CWB promo are excellent! By the way, your revisions to our website and e-mail sales letter are HOT. Thanks again for all your help with that, too."
Craig Palenshus, Marketing Director,
Communication Resources
_________________________
"Kammy is an outstanding copywriter who goes beyond the call of duty to deliver true value to her clients. She has superior client service and great follow-through.
"If you're committed to increasing your bottom line—and want an enjoyable working relationship with someone who will take the marketing ball and run with it—Kammy is a marketer's best friend. Hiring her for your marketing projects is an investment that will pay you back many times over!"
Valerie Young, CEO
changingcourse.com
__________________________
"Thank you SO much for all your help on the Krupnick project. We just went live with the new logo and website and they are ecstatic about the outcome! So a big THANKS for the help, and we look forward to collaborating on the next project."
Erik Wilhelmsson, CEO
Digital Marketing Designs
__________________________
"Kammy has generated over 100 good leads and a group booking (at a 10x ROI) in the first 2 weeks of working with her. Looking forward to seeing what else is to come."
John Wiles
SYC Sporting Lodge, Argentina
__________________________
"Thank you so very much! This was so well-done it made me want to buy my own product!"
Selena Mack, CEO
Overdue Solutions
So, what do you say?
If you'd like to get to know me better, just book a short intro call and we can spend a few minutes on the phone. No expectations. No pressure.
Have a project to discuss? Cool! Fill out the form on this page to give me a heads up and we'll go from there.
Or ✉️ Drop me an email at kammy@kammythurman.com if you have a quick question.